Become a Farmz2u Hitchhiker
We call ourselves hitchhikers because we are all hitching a ride to Farmz2u's goal and that path is determined by our individual goals.
Join us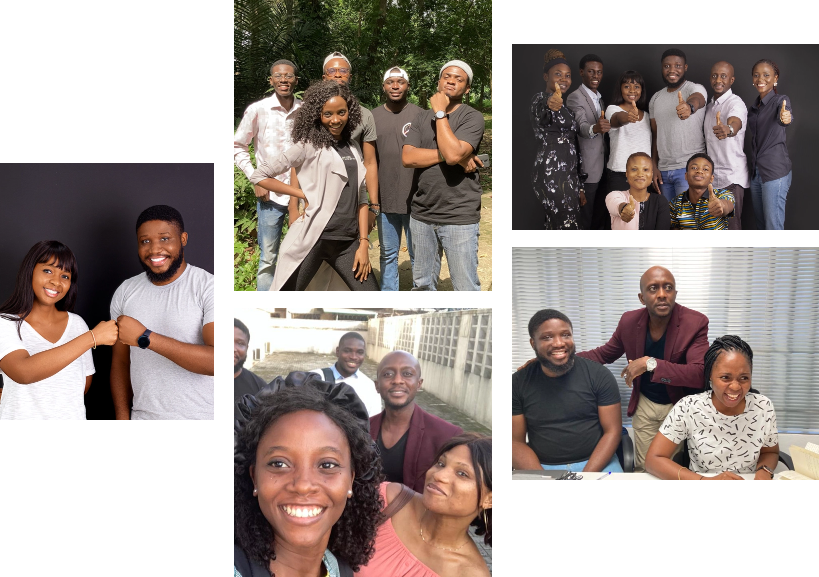 You don't have to be an agricultural expert to align to Farmz2u's goal.
However, you should have an interest in creating impact and delivering value.
Meet those who have contributed to what we are building at Farmz2u
We are a small team working across Product, Engineering, Operations and Marketing (including Sales).
What drives a Farmz2u Hitchhiker?
The team is guided by personal values, some of which are inspired by our favorite companies
Join us
Question Everything Always
Learn! Unlearn! Relearn!!!
Farmz2u is an environment where undiscovered talents flourish
There is no limitation to horizontal and vertical movements with each Farmz2u Hitchhiker (HH) responsible for driving individual growth. We are big on learning and development, providing an unlimited budget to every Farmz2u HH to learn a new skill or improve an existing one as long as the new skill is transferable to Farmz2u.

For instance, a Marketing Analyst may decide to become a Graphics Designer. Hear from Timothy Yongo on how he achieved this. However, our L&D budget would not fund architecture skill development because it is not transferrable to the Farmz2u universe.
Becoming a Farmz2u Hitchhiker How?
At Farmz2u, we want to learn from you as much as you learn from us. We know you might not hitch a ride with us until our final destination, who knows when that will be! But while on the journey together we commit to working together to empowering the next generation of smallholder farmers in Africa.
Join us here